'Liebe Guernsey' – the literary lure of the Island
First appeared within The Townie magazine, October 2018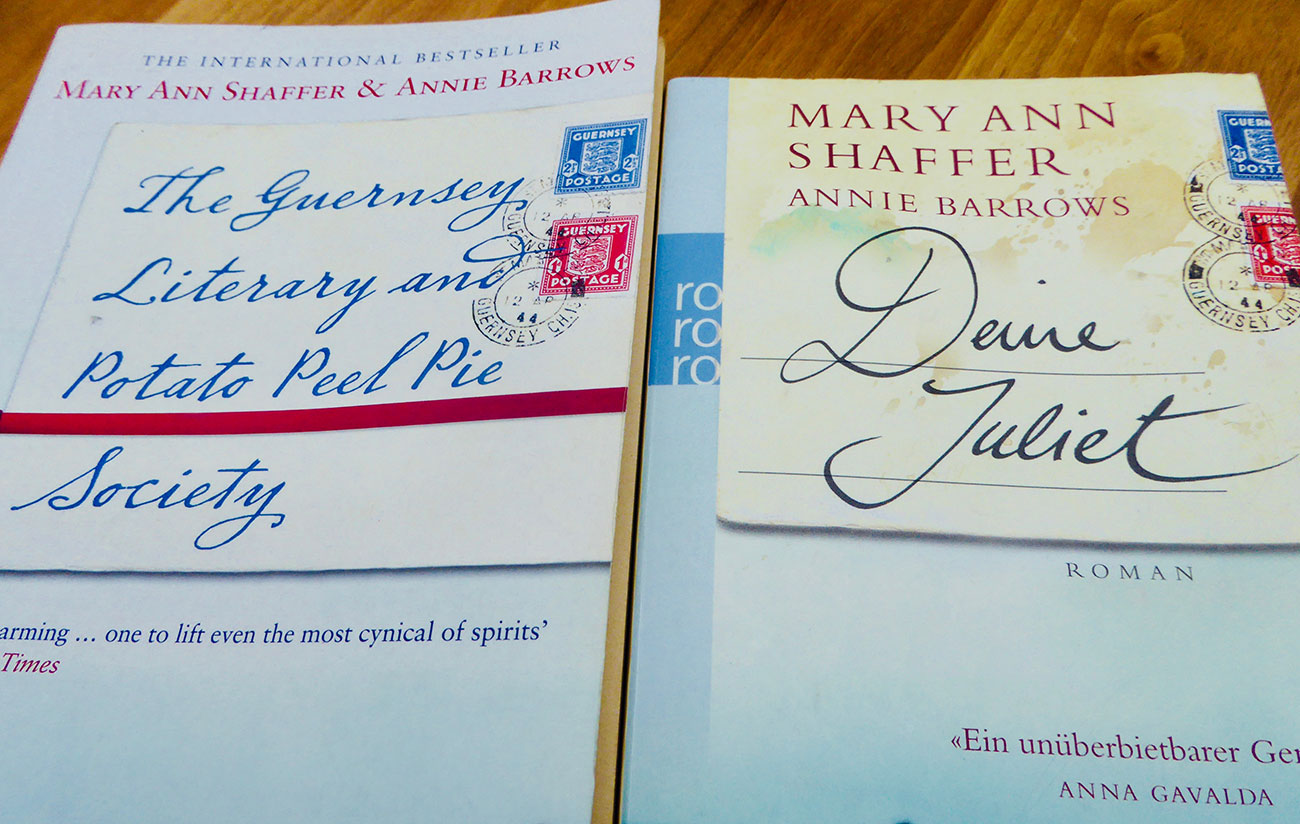 'So, why did you come to Guernsey on holiday?'
This question should really be asked of every visitor on their arrival, to help us understand the influences involved in persuading individuals, couples or families to visit our island (particularly as the connections to get here seem to get less, & the journey more difficult, particularly from Germany). Given the importance of the tourism sector, it would seem valuable to know what motivations have successfully tempted our visitor audience.
Was it an ad? A travel review? A friend's recommendation? Family?
A book?
'Literary tourism' has certainly been in the spotlight this year, re-emphasising the importance that books can play in encouraging visitors to explore a destination as a direct result of reading about it positively (or, subsequently, seeing it as a film on the Big Screen).
'The Guernsey Literary and Potato Peel Society' is an excellent example of how our island has benefitted from being the location & title of a successful novel, which then translated well into film – reaching a worldwide audience that is also, conveniently, the perfect demographic for our visitor audience.
For many German visitors, however, a book of greater significance – in successfully luring them to our island – is Charlotte Links's 'Die Rosenzüchterin' ('The Rose Grower').
"A dark secret hangs over the old rose grower's house in the village of Le Variouf. And all the clues seem to point to its inhabitants' past – to the years of World War II, when the idyllic island of Guernsey was occupied by German troops…"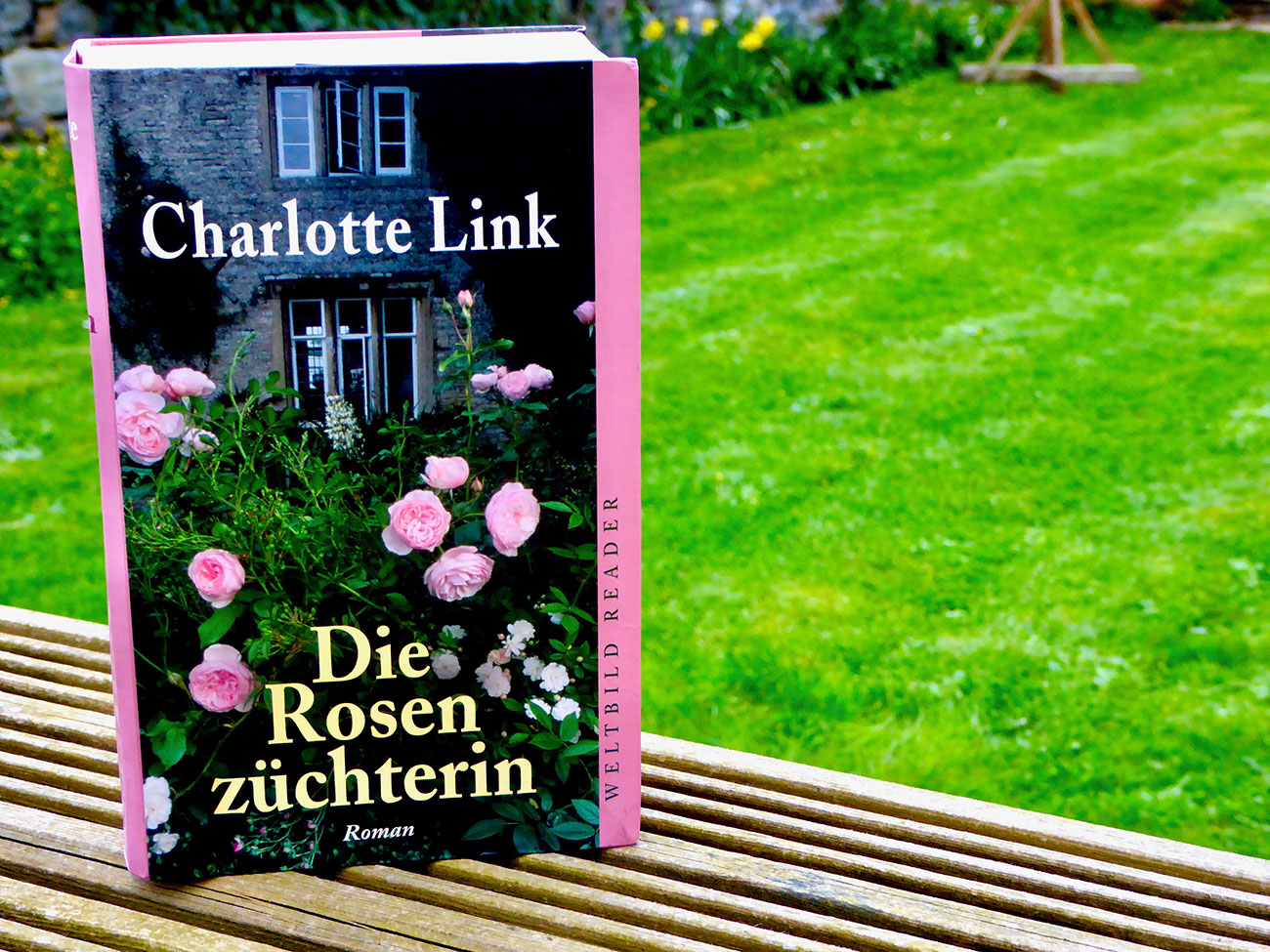 The romantic thriller set in Guernsey was first published in 2000 and remained for several weeks at the top of the Spiegel Bestseller list.
Charlotte Link is a hugely popular writer, and German readers continue to be besotted by the book, keen to find local landmarks that feature in the story.
So successful was the book on publication that plans were soon hatched to film it on location in Guernsey. A Berlin production company, Ziegler Film, received rights from the author and invested in researching the potential through several scouting visits (involving local guides), a commissioned aerial survey of the island and a 'critical review' visit by the accomplished film producer, Regina Ziegler.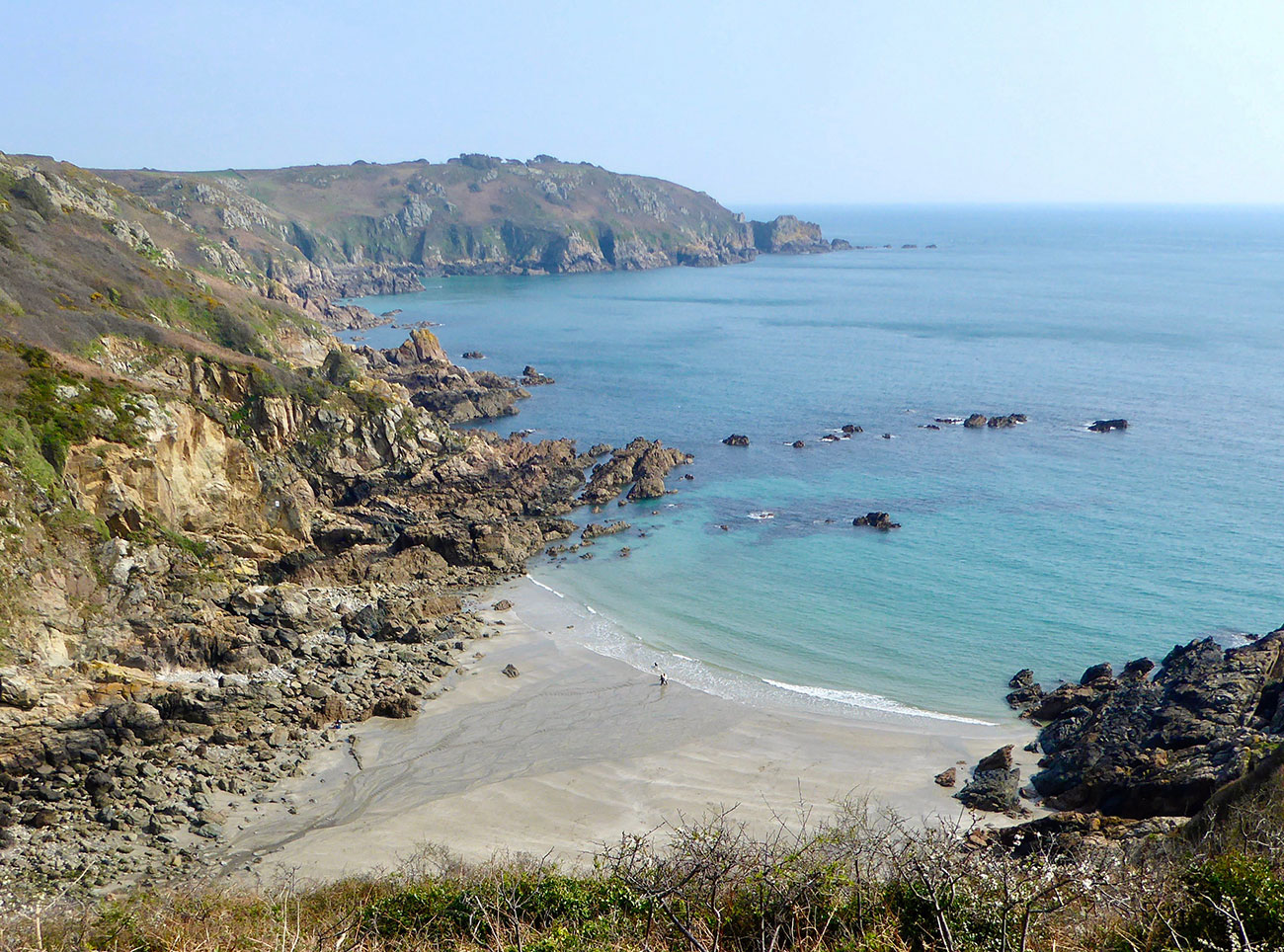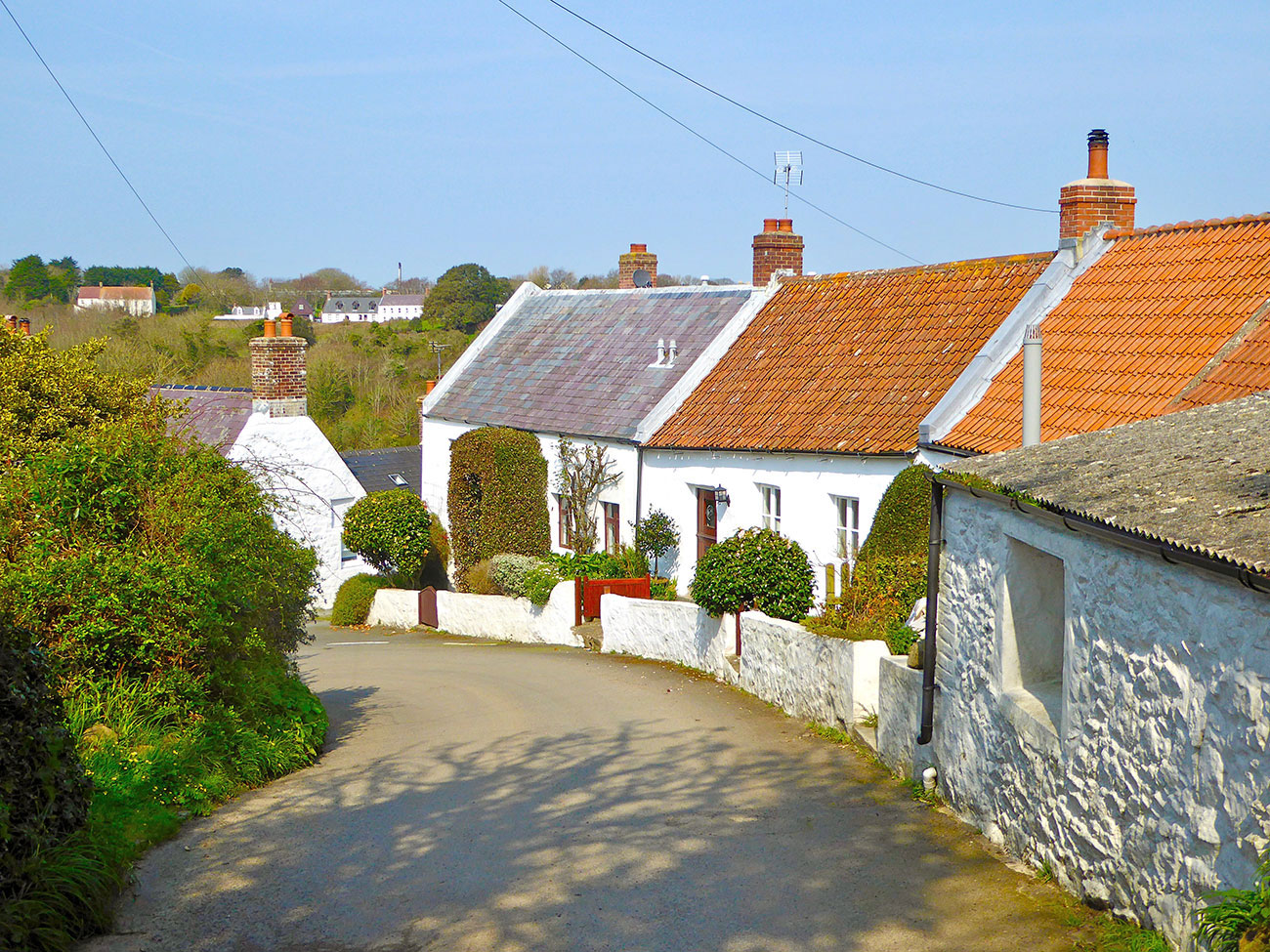 Sadly for Guernsey, it seems the financial and logistical advantages of filming in South Africa meant that, as with the Potato Peel Pie film, a story set in our island was shot somewhere else.
The important benefits of name awareness through such significant exposure remain, of course, and the island continues to attract German visitors to this day, whose introduction was not from some well crafted advertising campaign or well planned PR travel editorial (although these help, of course), but from the pages of a good old romantic thriller!
Arguably, more should be done to maximise these benefits and certainly the subsequent success, particularly in America, of the Potato Peel Pie book has resulted in it being marketed with far greater savy (although in Germany, the popular book was translated by the author without the oddly appealing original title, opting instead for the less beneficial 'Deine Juliet').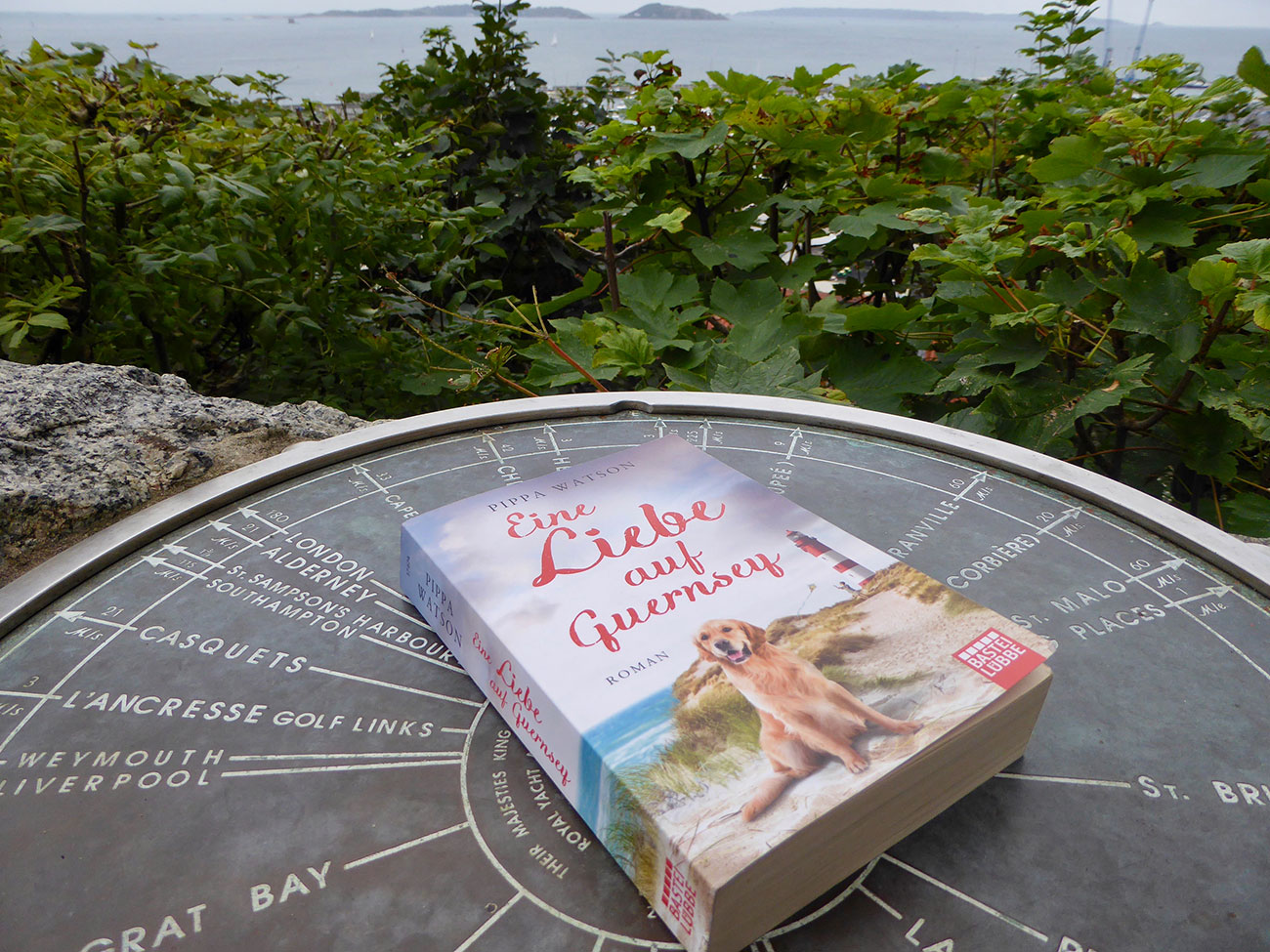 Guernsey does appear in the title of another recently published book – 'Eine Liebe auf Guernsey' ('Love in Guernsey'). Published in 2018 and written by Mirjam Müntefering under her pen name, Pippa Watson, the book is a love story involving a local tour guide, a writer, his blind son and a Guide Dog. Sand, sea, sun and romance, all in the familiar setting of our holiday island. What's not to love!
Who knows – could this be another film? We'll wait and see.
Meanwhile, the island's name gets promoted to a European audience who, we hope, will be intrigued enough to visit and fall in love with the island themselves…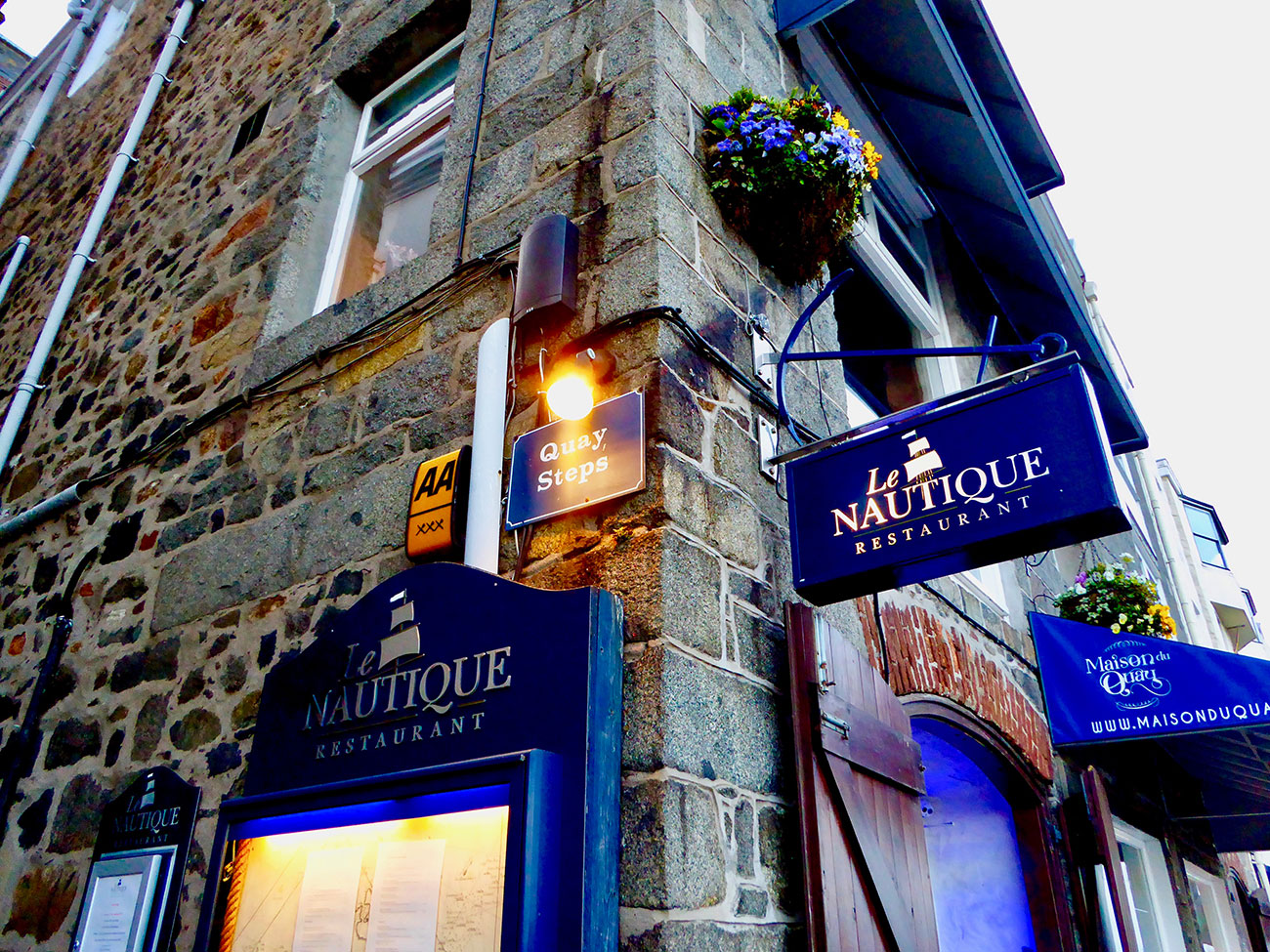 A reminder: The German visitor market is often cited as being an important one. In our neighbouring island, German visitors to Jersey are reported to spend £807 per person – the highest expenditure compared to any other visitor. Actual visitor figures to Guernsey seem surprisingly low, with an average of 11,000 per year, representing about 3.5% of total visitor numbers.