Ambassador meets Young Ambassadors
Ambassador to the UK, Georg Boomgaarden, visited Guernsey recently with his wife, Christine, and Head of Economics, Baron Joachim Marshal von Bieberstein. During the visit, the Ambassador and Baron Joachim met Guernsey's eight Young Ambassadors ahead of their trip to Biberach later in October.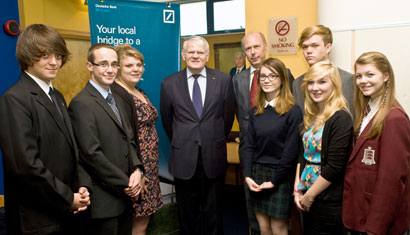 The Young Ambassadors explained their hopes and expectations around their upcoming trip, whilst the Ambassador then gave an eloquent explanation of what the group should expect, and urged them to be inquisitive and make the most from their visit (and to enjoy the friendship and hospitality).
A note of the meeting also appeared on the German Embassy's London website.