75th Anniversary of liberation of Lager Lindele, Biberach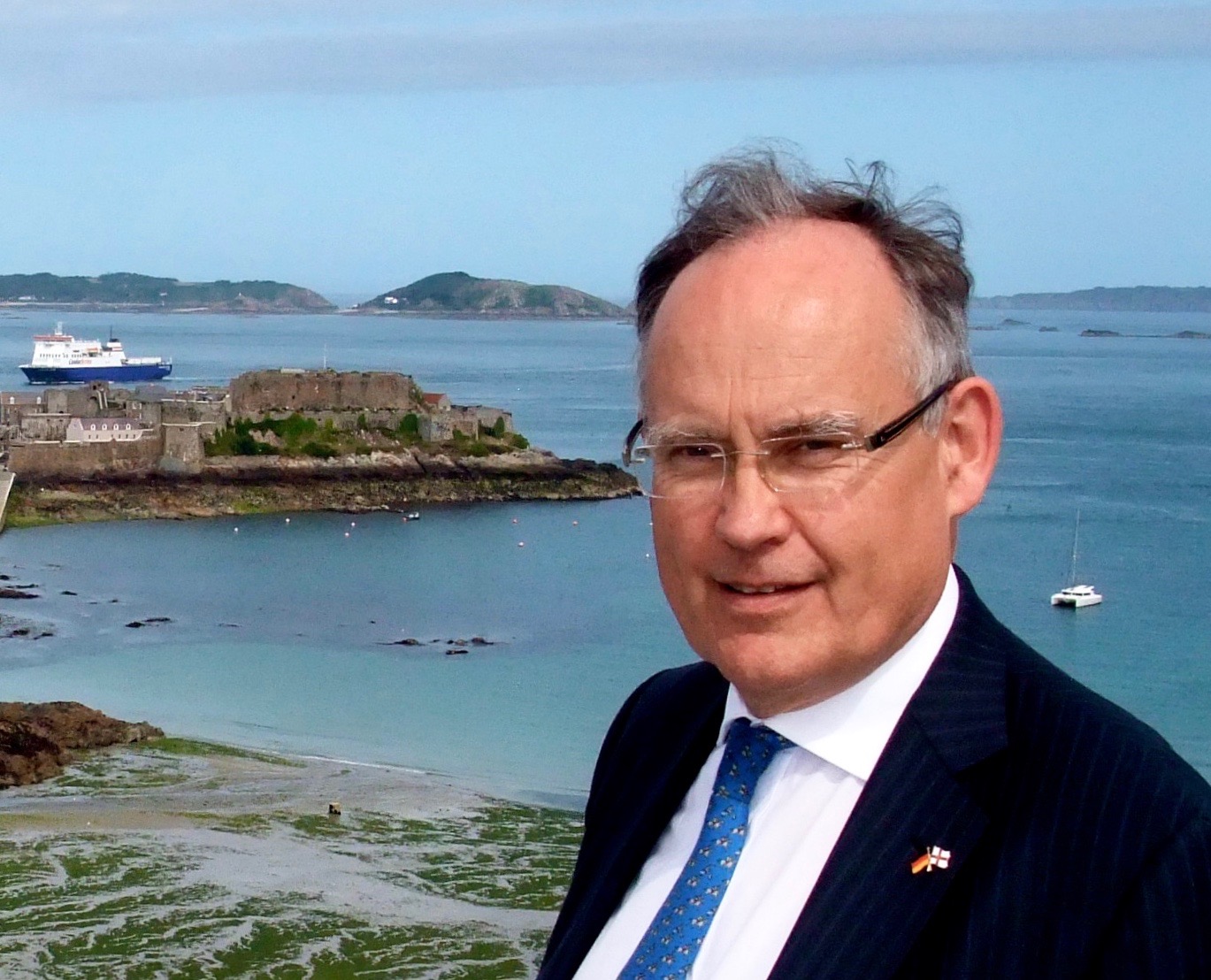 75th Anniversary of liberation of Lager Lindele, Biberach
Words to be delivered on behalf of Sir Richard Collas, Bailiff of Guernsey

23rd April 2020
I am grateful to Norbert Zeidler, Oberbürgermeister of Biberach for this opportunity to send this message to the community of Biberach on the occasion of the 75th anniversary of the liberation of Lager Lindele where so many people from the Bailiwick of Guernsey were imprisoned in the Second World War.
How sad it is that because of Covid-19 you are not able to mark this important occasion in the way which you had planned. I am also extremely sorry not to be able to be with you in person. However, obviously the health of all of us and our communities at a time like this must take priority and we too are cancelling numerous events in an attempt to stop the spread of Covid-19.
I would like to take this opportunity to give my thanks and those of the people of the Bailiwick to all those in Biberach and in Guernsey who have worked so hard to foster links and ensure reconciliation between our two communities after a link which began for all the wrong reasons. While not forgetting the events of the War, this event is another occasion on which to celebrate the friendship which now exists between our two communities. It is so important that our communities can live in peace with one another and that our children and our children's children learn to appreciate the value of the freedom that we enjoy today.
I look forward to being able to visit your beautiful town again soon in less uncertain times. In the meantime, I wish you all good health and a speedy return to normality.
75. Jahrestag der Befreiung von Lager Lindele, Biberach
Worte, die im Namen von Sir Richard Collas, Bailiff von Guernsey,
am 23 April 2020 zugestellt werden sollen
Ich danke Norbert Zeidler, Oberbürgermeister von Biberach, für diese Gelegenheit, diese Botschaft anlässlich des 75. Jahrestages der Befreiung von Lager Lindele, in dem so viele Menschen aus der Vogtei von Guernsey während des zweiten Weltkrieges inhaftiert waren.
Wie traurig ist es, dass Sie aufgrund von Covid-19 diesen wichtigen Anlass nicht markieren können, wie Sie es geplant hatten. Es tut mir auch sehr leid, nicht persönlich bei Ihnen sein zu können. Offensichtlich muss jedoch die Gesundheit von uns allen, und unseren Bürgern, in einer Zeit wie dieser Vorrang haben, und auch wir stornieren zahlreiche Veranstaltungen, um die Ausbreitung von Covid-19 zu stoppen.
Ich möchte diese Gelegenheit nutzen, um all jenen in Biberach und in Guernsey, die so hart daran gearbeitet haben, Verbindungen zu pflegen und die Versöhnung zwischen unseren beiden Gemeinschaften aufrecht zu erhalten, die für alle Menschen in Biberach und Guernsey, aus falschen Gründen anfing.
Ohne die Ereignisse des Krieges zu vergessen, ist es ein weiterer Anlass, um die Freundschaft zu feiern, die jetzt zwischen unseren beiden Gemeinschaften besteht. Es ist so wichtig, dass unsere Gemeinschaften in Frieden miteinander leben können und dass unsere Kinder und die Kinder unserer Kinder lernen, den Wert der Freiheit zu schätzen, die wir heute genießen.
Ich freue mich darauf, Ihre schöne Stadt bald wieder besuchen zu können. In der Zwischenzeit wünsche ich Ihnen alles Gute, Gesundheit und eine baldige Rückkehr zur Normalität.
View the full article from the Biberach Kommunal newspaper covering the special anniversary event
View the English overview translation of the Biberach Kommunal article